ANNOUNCEMENT INCOMING! 01/12/2021
Christmas is coming a little bit early for you guys. Special announcement coming this Saturday 04/12/21. Stayed tuned, its gona be good

WEBSITE UPDATE! 24/11/2021
The RAZORRHEAD website has just had a new facelift to represent the new music coming out next year!
Time to get excited folks!>!>!>! XD
ATTENTION ALL YOU FINE PEOPLE!
So the new album is almost finished and I have yet again been working with Dani Messmer for the new single entitled 'Bit Byte.'
For this single I am looking for anyone who fancies doing a remix for it to be part of the release. Please dm me directly or email me at razorrheadinfo@gmail.com if you are interested and I'll send you the info and stems. You do also get to check out the new track before its release too.
The best remixes will appear on the single release later this year.
All the best folks and good luck.

Somthing is in the works........ Somthing.......... 26/08/2021

BRING BACK THE LIVE MUSIC!!!!! 10/03/2021
Its been over a year since being able to do something like this, and  man do I miss it. Hopefully with Covid-19 starting to calm down, it may be possible to do some live shows later this  year. Stay tuned for further updates regarding live shows.

Happy 3 years with RAZORRHEAD! 01/02/2021
So RAZORRHEAD is just over 3 years old, and already has 5 major releases under my belt.  Don't think  that is too shabby aye?
I would love to know what your favourite release  is 🙂

HAPPY NEW YEAR!!!!!! 01/01/2021
Well…….what an interesting year this has been. It's a tad early but happy new year everyone!!!
Go get drunk and enjoy yourselves!
I have a fair bit of music in the works and  some announcements to  make  throughout  next year so stay tuned 😉

THE END IS NIGH YET AGAIN! 01/11/2020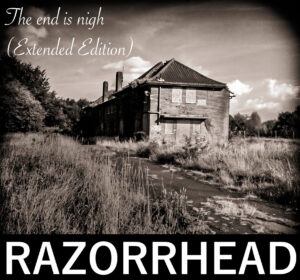 As we are heading towards another lockdown,  I thought it would seem right to give you more  dark and  moody music to  reflect on these times.  I present you the extended version for 'The End Is Nigh' which is already out right now!
This features  the 32 minute original verson of the song 'The End Is Nigh. It is off course available  on all major streaming platforms for your enjoyment.

ITS RELEASE DAY!!!!! 14/08/20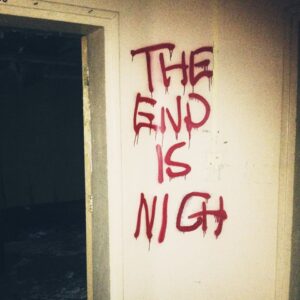 You guys voted for more dark ambient, so here you go!!!
The next installment sees RAZORRHEAD return to where it all first started. 'The End Is Nigh' is now available on all  major platforms including Spotify, Amazon, Itunes, and Deezer. This release is based on the theme of  abandoned  asylums and the fragile fragments of history they leave behind. Dark and distorted sounds mixed with ghostly melodies resembles the patients state of mind during their stay at these asylums. 
NEW STORE!!!! August - 2020
RAZORRHEAD has teamed up  with 'Big Cartel' to open a  brand new store where you can purchase the  official RAZORRHEAD merch including  T-shirts, posters, and even mugs. Head over to the shop section on this site to find out more.
HAPPY SHOPPING!_!_!_!_!
1st OFFICAL RELEASE OF 2020 March - 2020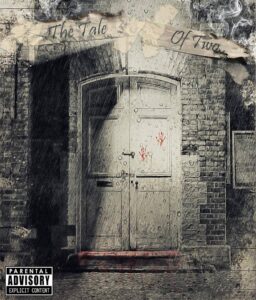 ITS RELEASE DAY!!!!! Finally after years of production. The collab album with RAZORRHEAD and 'Killer-XL' , 'The Tale Of Two' is now available on all major platforms. A tale of a young boy who struggles life between his abusive family and his own mental state. 
Get listening>!>!>!>!
PLAYING WITH PARRILLA>!>!>! February - 2020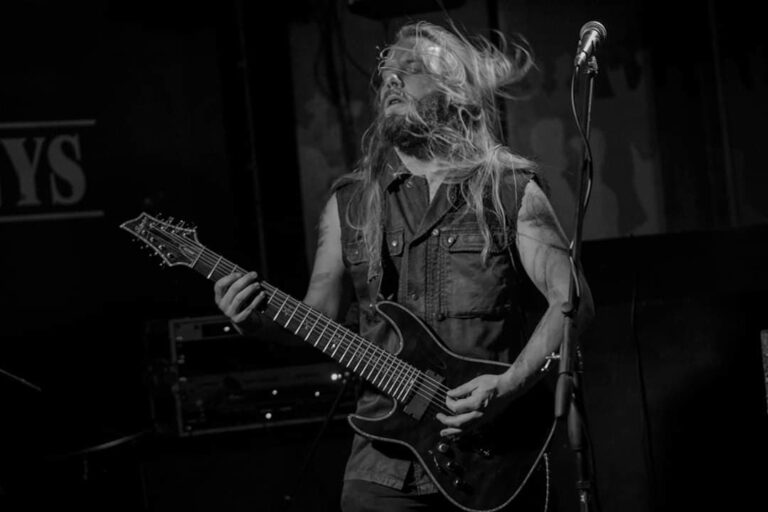 I will be attending bass duties for @parrillaband as a permanent member.!.!.! Don't worry tho folks there will still be plenty of time to release fresh electronic music on this end>>>>>>>!!!!!
START THE YEAR WITH DELETING YOUR ANXIETY! January - 2020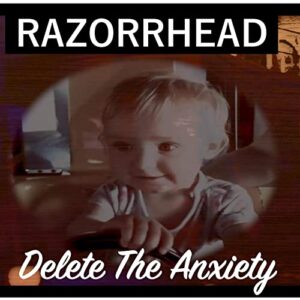 A new year is upon us and what a year it is going to be! A huge thanks to all the fans who has stuck with me since the beginning and a even bigger thanks to the people who helped with the creation of 'Her Deviant Smile'. I have one track with a video to start this year. Stay tuned as there will be a lot more to follow in 2020.
'Delete the Anxiety' is currently available to watch on youtube and the audio verison is available on all major platforms>!>!>!>!>!

 big thank you to everyone that turned up to the show. It was a great night spreading the electronic scene throughout Southend. See you all next year!.!.!.!
Pastel Wasteland Interview March 2019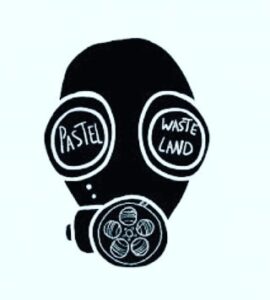 Radio Interview June 2018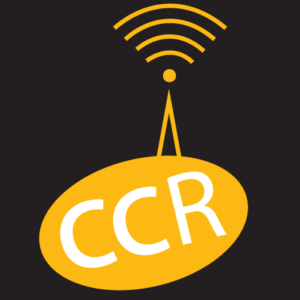 ITS RELEASE DAY!!!!! 14/08/20